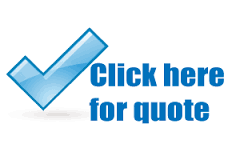 Your church is more than a building. It's a community.
A church is a worship center where people unite in a familiar, comfortable environment. Individuals seeking spiritual guidance join together to form a familial bond. It is your ministry's duty to maintain a safe and welcoming facility. Should disaster strike, a church insurance policy can protect the community physically and emotionally in times

of need.To be sure your religious organization is properly protected, let Affordable Insurance Solutions place coverage with the industry's finest lineup of coverages and services for your people, property, and ministries. For Expert Assistance, contact us today!
What types of church insurance are available?
Like other kinds of insurance, there are a variety of options to choose from in regards to church insurance. Most plans include property and liability coverage.
Property coverage protects buildings, signage, fences and contents from damage and theft. Some of the non-standard items that are covered include, but are not limited to, the following:
Stained glass windows
Equipment failure, including electronics
Fire and security alarm upgrades
Personal property loss worldwide, e.g., items lost on a mission trip